Oven-Baked Carrots and Parsnips Fries
Saturday 18 th March 2017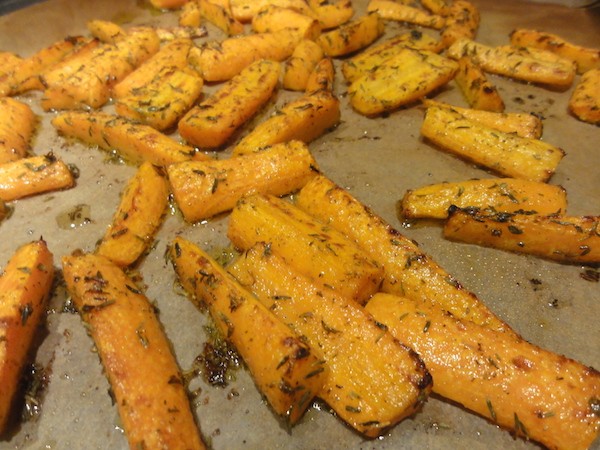 When there's a potato intolerance, one alternative to french fries are carrot and parsnips fries.
Parsnips are not allowed in GAPS diet, so if you follow that diet only carrot fries will be possible.
Here you will find a very easy recipe to enjoy something similar to french fries.
Ingredients
5 large carrots and/or 4 large parsnips
2 tbsp olive oil or even better coconut oil or animal fat
optional: parsley, thym, basilic, rosemary, coriander, cumin, pepper, …
salt
Instructions
Peel the carrots and parsnips and cut them the same size than potatoes for french fries.
Throw the carrots into a container. Add salt, herbs and oil. Put the lid of the container on and shake well to coat carrots and parsnips.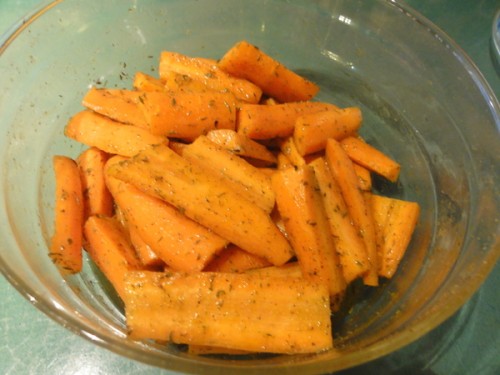 Pour carrots and parsnips out onto a oven tray lined with parchment paper.
Roast on 250ºC for about 10-15 minutes, be careful they don't burn.
Source:
The Hill Hangout