Forest fruits tart with apple crust
Sunday 13 th May 2018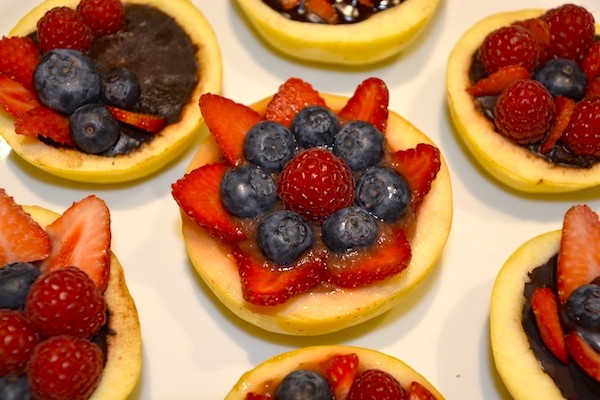 These tarts are made without any kind of flour. An apple is used for the tart base or crust, in which a filling that could be fruit puré or chocolate or whatever one wishes can be filled with; and on top there is fruit like strawberries, blueberries or raspberries.
Ingredients
golden apples
strawberries, raspberries, blueberries
raspberry puré
chocolate
(not permitted for the GAPS diet)
Instructions
1.- Cut the apple approximately 1/3 of the way down, making sure to get a nice flat surface.
To prevent oxidation of the apple, lemon juice can be lightly applied on top of the cut surface.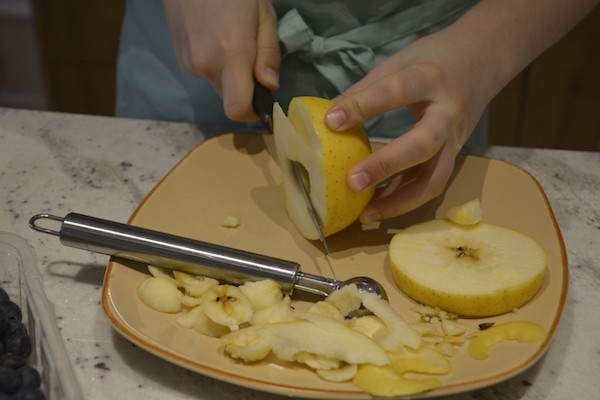 2.- Draw a circle with a knife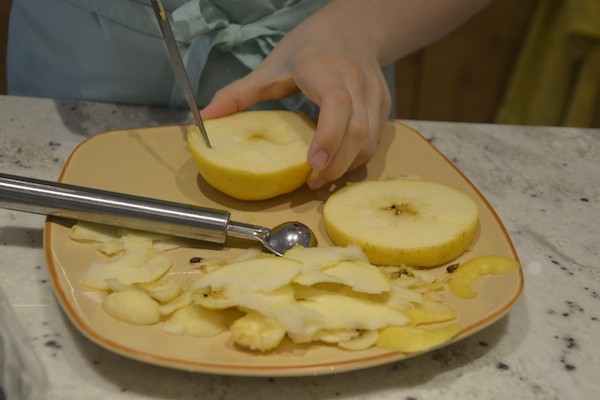 3.- Empty the interior of the circle with the help of a spoon to make balls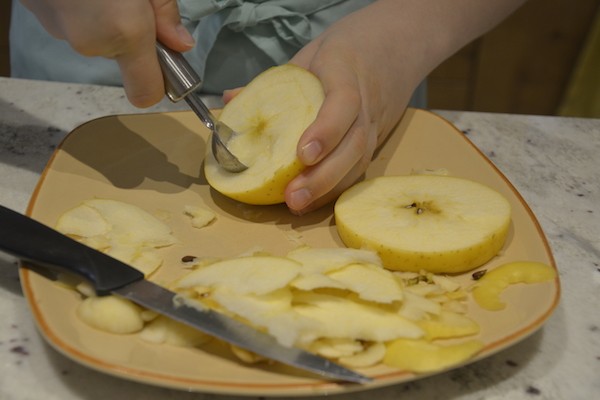 4.- Fill the interior with fruit puré, chocolates or whatever one pleases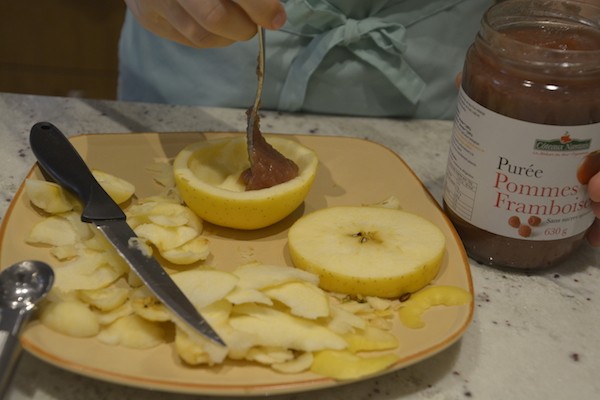 5.- Decorate with pieces of fruit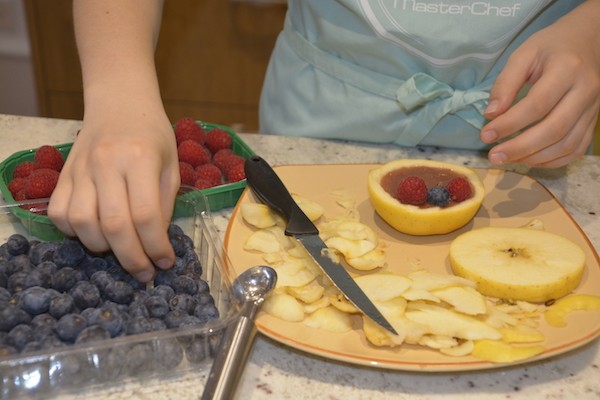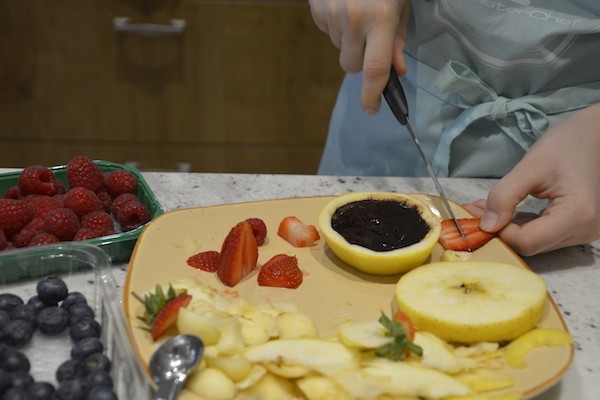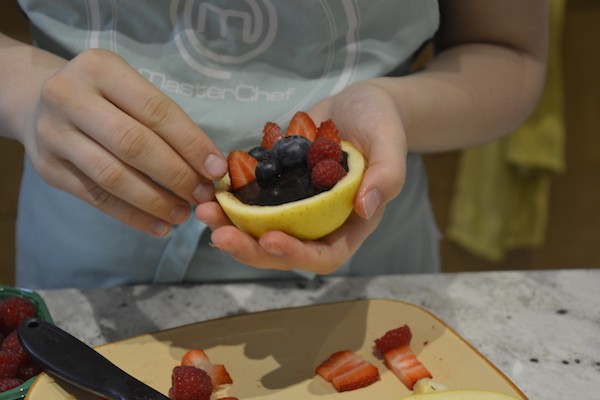 6.- And that's it! keep it in the fridge until served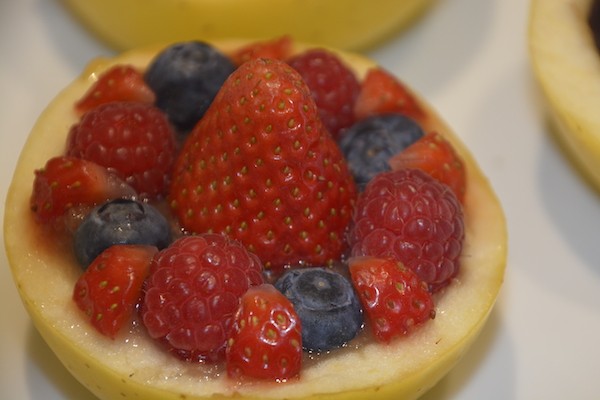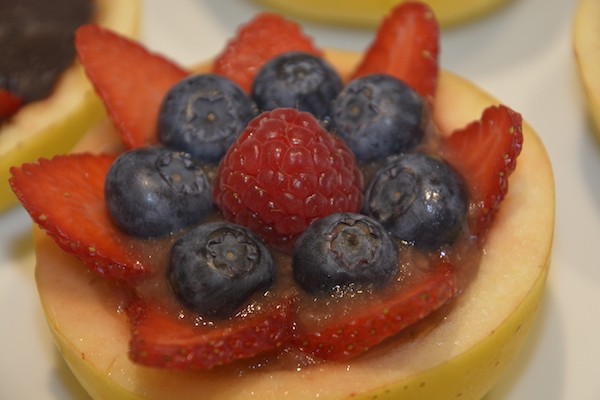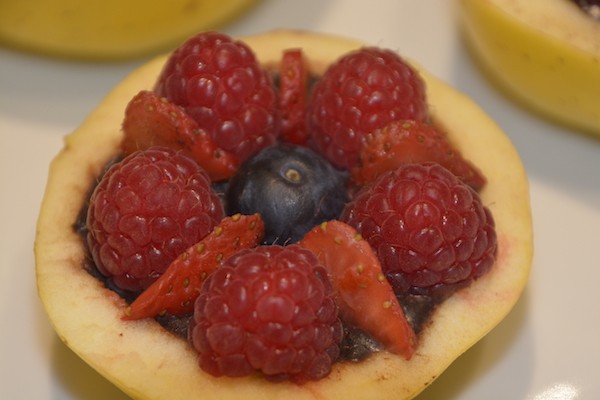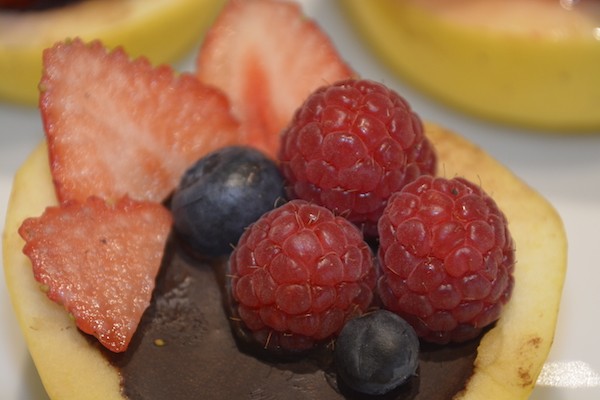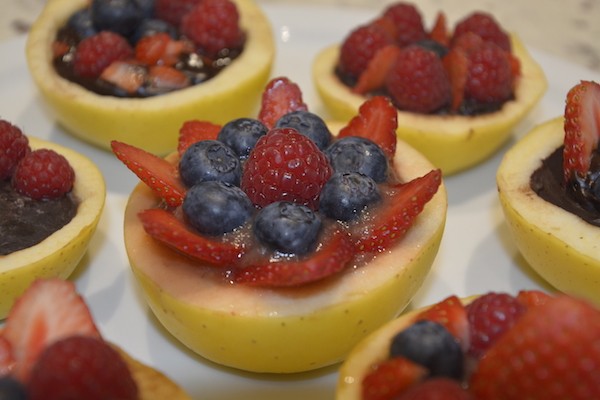 Thanks to my daughter Núria for making these precious tarts