Christmas Wreath
Saturday 24 th November 2018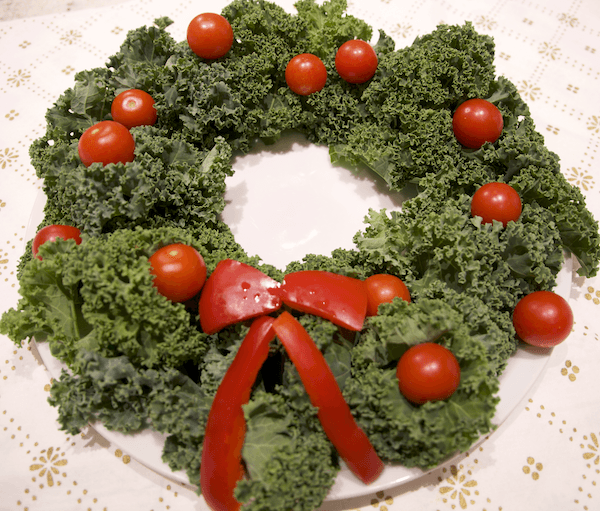 In order to make healthy food more attractive and special for Christmas meals, there are several options of decorating into different pretty wreaths using different kinds of fruits and vegetables.
I suggest to you one sweet option and two savoury Christmas Wreath options.
Kale and tomato:
Ingredients: 4 kale leaves, 100 g cherry tomato, 1 red bell pepper
Cut the kale leaves leaving the central stick apart.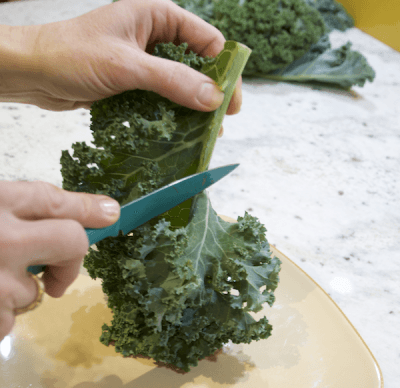 Join kale leaves in bouquets and place them in a big round dish, leaving a space in the middle.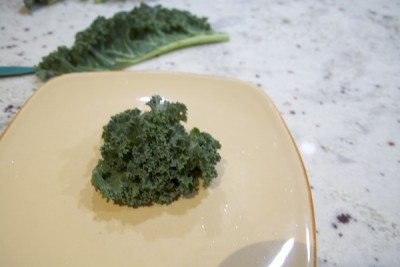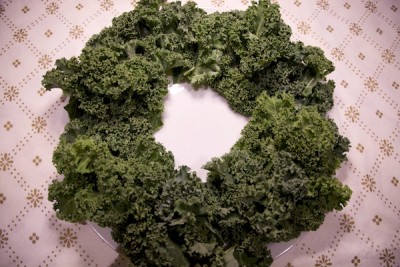 Decorate with cherry tomatoes.
Cut the bell pepper to make a lace and place it on the wreath.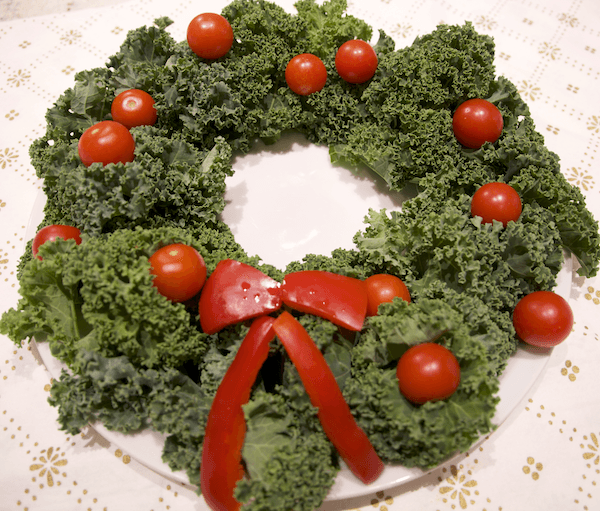 Before eating kale cook it in the oven or steamed.
Here
you will find a recipe to make kale chips at home.
Salad greens and tomato: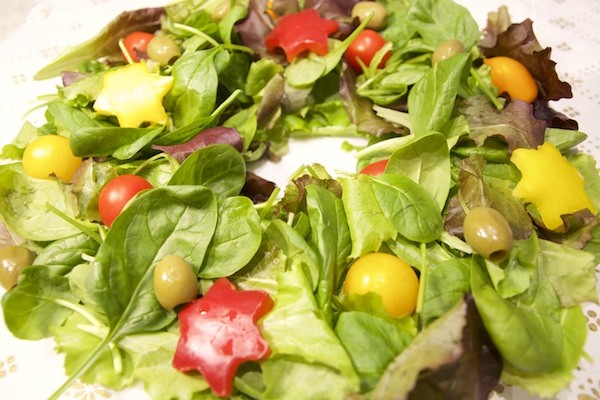 Ingredients: 100 g tender young gourmet salad greens or mesclum (baby spinach, red chard, wild rocket, ruby lettuce, tender green mustard, etc), 100 g cherry tomato cherry of different colours, 1 red and 1 yellow bell peppers, olives
Place the salad greens in a circle leaving an empty space in the middle, like a donut.
Cut the bell peppers with a star shape cookie mould.
Decorate with tomatoes, bell pepper stars, olives, etc.
Kiwi and mandarin: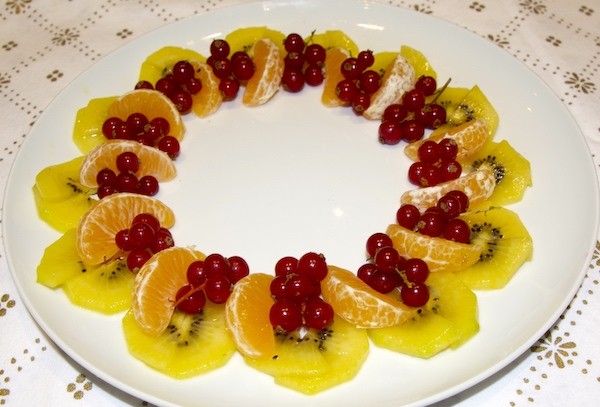 Ingredients: 3 kiwis, 2 mandarins, redcurrant or pomegranate
Peal and cut kiwis in slices and place them in the dish making a circle.
Add mandarin segments and place them on the kiwi.
Decorate with redcurrant, pomegranate, wild strawberries, etc.
In order to get the pomegranate seeds, you will find one tip to do it
here
and another tip
here
.
Thank you to my daughter Núria for making this wonderful fruit wreath.
Other ideas:
There is a lot of different ways to make wreaths placing a green vegetable or fruit in the bottom and decorating with bits of food of different colours.
Following some more suggestions:
* Broccoli:
https://www.superhealthykids.com/holiday-veggie-tray-creamy-ranch-dip/
(but without this sauce)
* Avocado and flowers:
https://rediscover.co.nz/salad-days-getting-festive/ (
but without the cheese)
* Fruits, such as grapes (
http://www.mumtastic.com.au/life/585991-make-edible-fruit-christmas-wreath/
), strawberries (
https://www.nestofposies-blog.com/2017/11/fruit-pizza-christmas-wreath/fruit-pizza-christmas-wreath/
), etc.
Mashed potato:
http://www.subbeticaecologica.com/2012/06/receta-corona-de-patatas.html
(without tuna and adding some vegetables on the top)