Vegan cucumber sandwiches
Friday 28 th June 2019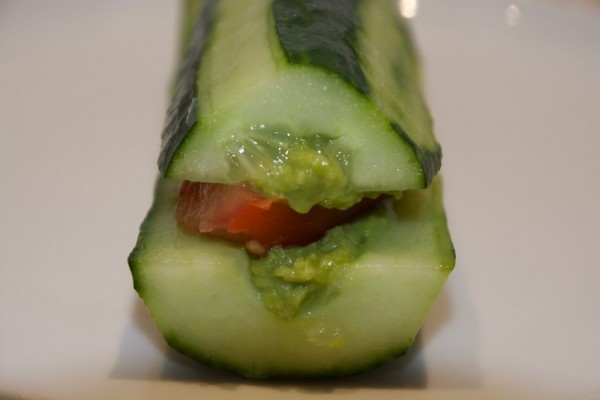 A healthy and funny way to make a sandwich of only raw vegetables.
Ingredients
:
1 cucumber, 1 tomato, 1 avocado
Instruccions:
Partially peel the skin of the cucumber, in lines.
Cut off the ends of the cucumber and cut it in half.
Scoop out the seeds and discard.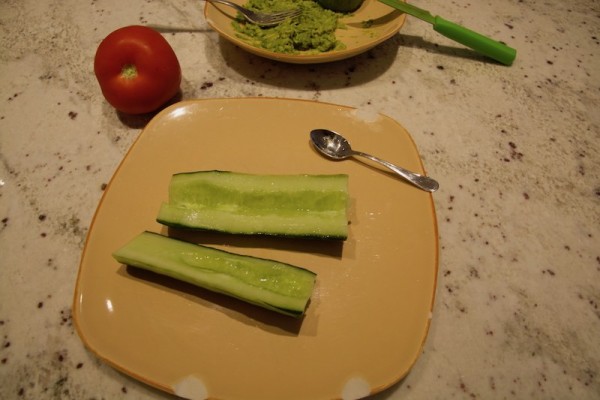 Crush the avocado with a fork.
Slice the tomato.
Spread the crushed avocado on both sides of the cucumber.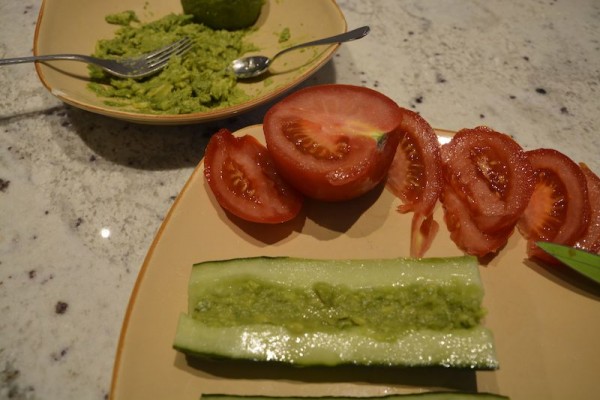 Place the slices of tomate on one side of the cucumber.
Close the sandwich with the other side of the cucumber.
Comments
You can make also non vegan sandwiches, filling the sandwiches with ham, smoked salmon, egg, etc.
I've been inspired by this recipe:
https://tasty.co/compilation/cucumber-subs-4-ways