Stuffed eggs for Christmas
Friday 20 th November 2020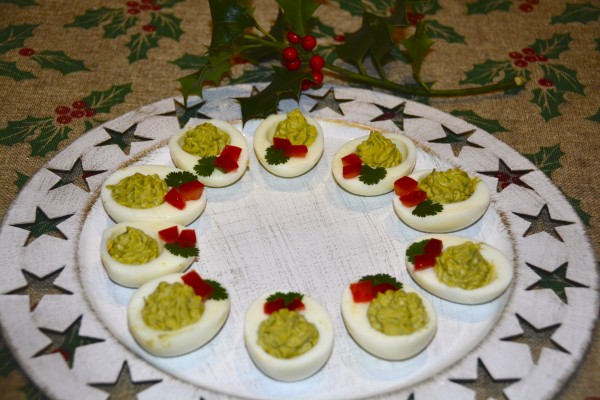 This is a dish that can be served as appetizer or first course on Christmas day or any other celebration.
It is very quick and easy to make, and it has a very good presentation.
Because it is a vegetarian recipe, everybody will be able to enjoy it.
Ingredients:
6 large eggs
1 avocado
1 lime
1 tomato or red bell pepper
fresh coriander
salt, spices and herbs
optional: mayonnaise
Instructions:
Boil eggs for 15 minutes until you get hard-boiled eggs. Let them sit in cold water for about 20 minutes.
Peel eggs.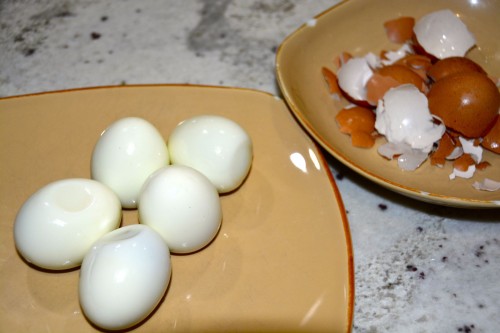 Cut eggs longitudinally.
Separate whites from yolks.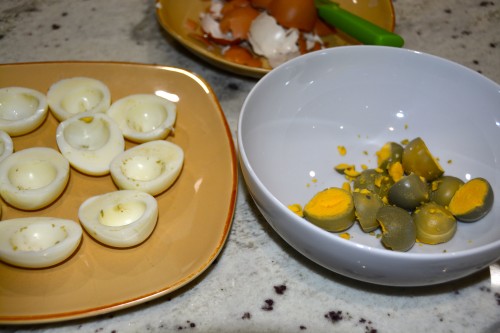 Scoop out the avocado flesh.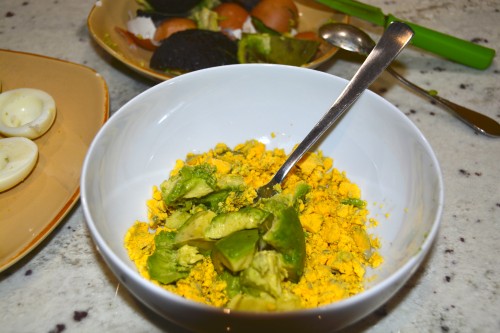 Squeeze two spoons of lime jus, pour them on the avocado and mix mashing the avocado.
Mix the avocado with the egg yolks from 3 or 4 eggs.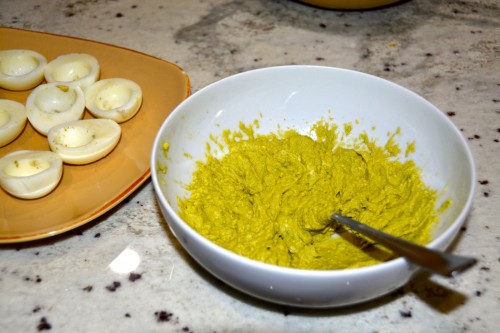 Blend well, add salt, spices and mayonnaise according to your taste.
Put the mix into the pastry bag and fill the egg whites.
Decorate with small squares of tomato or red pepper and some coriander leaves.
Keep in the fridge until served.