Friday 20 th November 2020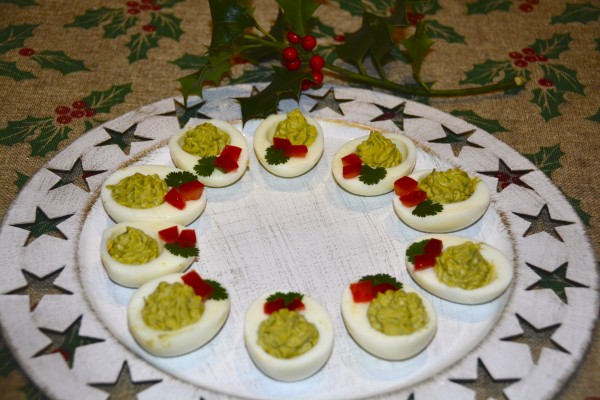 This is a dish that can be served as appetizer or first course on Christmas day or any other celebration.
It is very quick and easy to make, and it has a very good presentation.
Because it is a vegetarian recipe, everybody will be able to enjoy it.
Saturday 14 th December 2019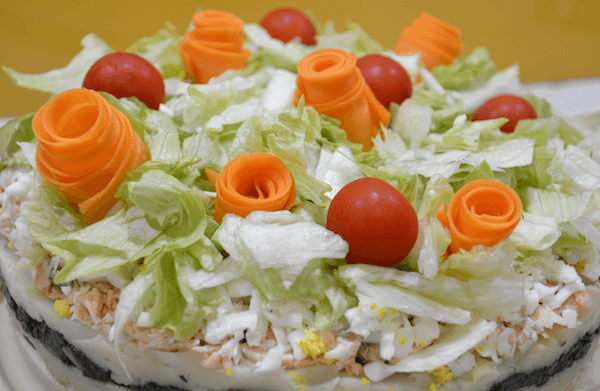 A simple everyday meal can become a festive dish if it is presented as a cake. Simply by using a cake mold, place several layers of different foods and decorate the top.
The cake allows for different variants. The image shows one made of potatoes, spinach, salmon, egg and salad.
Friday 28 th June 2019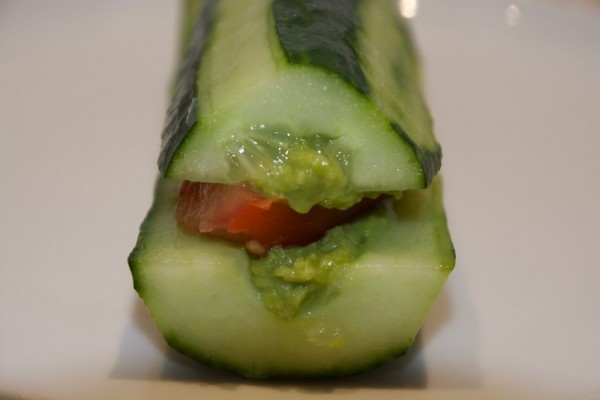 A healthy and funny way to make a sandwich of only raw vegetables.
Saturday 24 th November 2018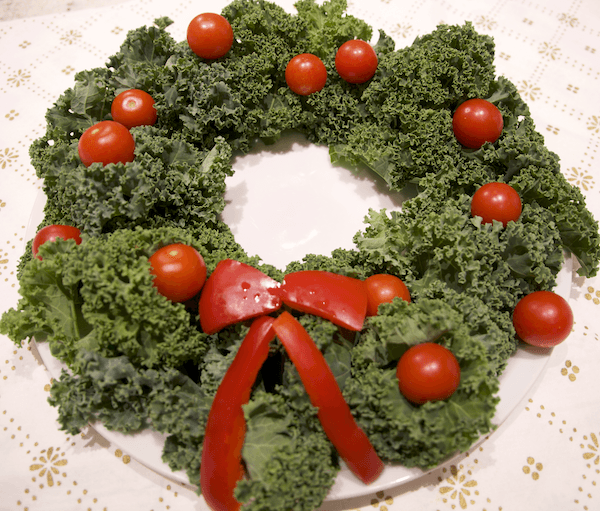 In order to make healthy food more attractive and special for Christmas meals, there are several options of decorating into different pretty wreaths using different kinds of fruits and vegetables.
I suggest to you one sweet option and two savoury Christmas Wreath options.
Saturday 20 th October 2018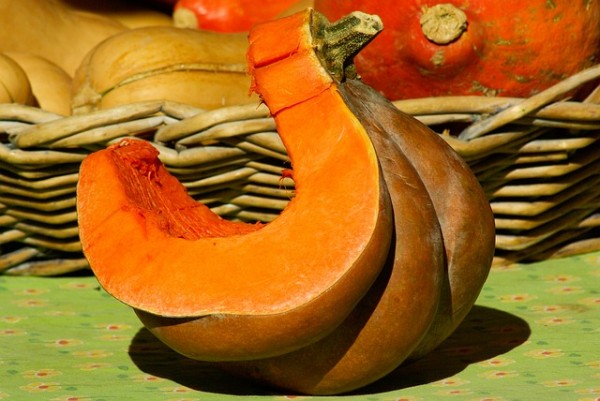 Pumpkin is one of the only carbohydrates that are allowed in GAPS diet, so take advantage of this!
Pumpkin may be prepared in very different ways: boiled, baked, fried; and it may be used in both savoury and sweet dishes.
Here are some recipes with pumpkin that I suggest: